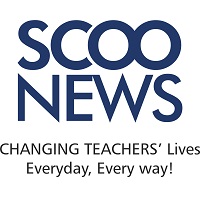 The health and safety of our customers, employees, and partners are our highest priority.
The government on Wednesday (July 29) issued guidelines for phase 3 of Unlock starting from 1st August 2020, according to which operation of Metro rail, cinema halls, swimming pools, entertainment parks, theatres, bars, auditoriums, assembly halls, and similar places shall continue to remain prohibited. Social/political/sports/entertainment/academic/ cultural/religious functions and other large congregations shall also not be allowed till 31st August 2020 or till such time as notified.
After careful consideration, and in light of the ongoing Coronavirus (COVID-19) developments, we are postponing ScooNews Global Educators Fest 2020 and Global Education Awards 2020. Rescheduling this flagship event will enable us to provide the experience that our customers, partners, and employees expect and deserve in a safe environment.
We remain excited to host you later this year and will get back to you with more information on specific dates in the coming weeks. Your registration/award nomination will automatically be applied to the rescheduled event. The latest information will be available online on our social media handles and we shall be updating our website to reflect this and all forthcoming updates.
Please take a moment to let us know if you have any questions regarding your registration by replying to this email. Your voice matters, and we care about your feedback.
We look forward to hosting you soon. Until then, stay safe and healthy!
With warm regards,
Ravi Santlani
CEO - ScooNews